ecological, social and commercial responsibility.
As a company with more than 110 years of tradition, a responsible resource management is a substantial issue for Kabelwerk Eupen AG. Constant economic success can only be achieved if commercial, ecological and social action are in harmony with each other. A responsible and safe company management, which respects the employee's rights as well as the human rights, are just as relevant for the business policy of Kabelwerk Eupen AG as environmental protection and quality management.
Preserving the environment
For a long time, Kabelwerk Eupen AG is playing a pioneering role for the environmental protection. Since the early 1980s, our own wastewater treatment plant is cleaning the cooling water needed for cable production. To minimize our CO2 footprint, we invest in eco-friendly and energy-efficient production facilities, always striving for a careful use of resources. Since 2018, our own photovoltaic plant is producing the entire electricity used by our administrative buildings. Even a part of the power consumption of our production is covered by solar energy.
Also, the lighting of our production and our administration is gradually changed to energy saving LED technology.
In all three business segments, we have always been aiming to reduce production-related waste. Since 2014, for instance, we are operating a modern recycling plant in our plastic pipe factory. All our employees are made aware to a sustainable consumption of valuable resources.
Our ISO 9001 and ISO 14001 certificates and the RoHS and REACh certificates of conformity confirm this commitment. Kabelwerk Eupen AG is also complying with all relevant environmental aspects and the corresponding legal provisions. Our ISO 14001 certificate is the evidence of this engagement.
Awareness of social responsibility
The social responsibility equally concerns employees, suppliers, partners, regional bodies and institutions. As a major regional employer, Kabelwerk Eupen AG is aware of this responsibility.
The health and safety of the employees are of primary importance in all company investments. In order to rigorously ensure safety at work, we strive to offer best possible working conditions.
In the sense of a stable life planning, we offer long-term employment contracts to our employees with family-friendly working time models, allowing a good work-life balance.
Kabelwerk Eupen AG is supporting numerous social and regional projects. We give preference to suppliers and service companies from the region and we actively support many initiatives on the cooperation between industry and schools. Some production parts are even produced by sheltered workshops from the area.  It is also our objective to make use of regional education programs and to offer in-company training for our employees.
Ethical requirements on a fair and reliable business conduct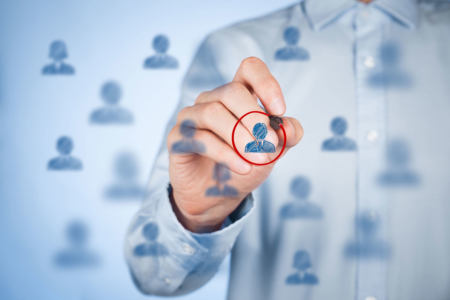 The drive for success and the daily business go along with self-evident ethical requirements. The communication with each other and with our business partners is transparent and honest. With the other market players, we meet on the basis of fair competition. Transparency in price formation and contract conclusion promote mutual trust to all involved parties. These practiced values reflect the great significance of an ethical business conduct.
The customers of Kabelwerk Eupen AG benefit from a decade-long experience. This commitment creates trust. All customer orders are processed in a professional and competent manner. In this way, we create a high added value for our customers.
In workplace interaction, emphasis is placed on reliability and fairness. Teamwork and job satisfaction characterize the daily working life in our company. Well equipped workplaces as well as flat hierarchies and short decision-making processes also contribute to the good working climate at Kabelwerk Eupen AG.
Trustful vendor relationships and FSC-certified suppliers
Kabelwerk Eupen AG is maintaining trustful long-term relationships with its suppliers. The same principles are applied as inside the company. Kabelwerk Eupen AG also expects and demands from its suppliers the strict compliance to all legal provisions for work and health protection and the respect of the human rights. The same is also valid for the legal requirements for environmental protection. For this reason, we use paper and wooden drums of FSC-certified origin.