Career at Kabelwerk Eupen AG
With currently approximately 1150 employees, of which 900 work in Eupen,  Kabelwerk EUPEN AG is the largest industrial employer in our region "Ostbelgien" (East Belgium). We are a globally acting company but at the same time, as an employer, we share the values of a family business rich in tradition. Our employees are the basis for our economic success. With their commitment, their creativity, their reliability and their loyalty they are the driving force. This gives us a special responsibility.
Working for a family business rich in tradition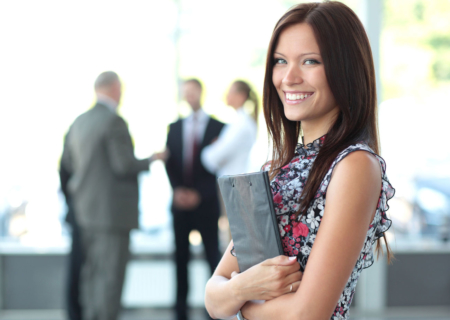 As an independent family company, we act and plan in the long term and with foresight.
In the interest of individual and mutual success, we offer safe and future-oriented jobs with modern working conditions, diverse professional training and development opportunities and attractive remuneration. Our tradition as a family company is visible in our company culture. Reliability, hard work, loyalty but also innovative thinking and openness towards new developments are the virtues we live every day. Our personal contact and daily interaction is based on respect, fairness, trust and conscientiousness. Jobs with a long-term perspective are the result of the long-term strategy of our company. This also includes a family-friendly environment in which work and private life go well together.
Culture diversity and multilingualism in the daily professional life
Our three business divisions, Eupen Cable, Eupen Pipe and Eupen Foam are spread over the city area of Eupen. All three plants have good access with short distances to work. Ostbelgien (East Belgium) is an interesting and attractive region with good living opportunities offering a rich cultural life in a charming landscape. The region is characterized by its history in the border triangle of Belgium, Germany and the Netherlands.
We operate in an international environment. The multilingualism not only shapes the region where Kabelwerk EUPEN AG is located. It is also shaping our company: we speak German with each other, with our national Belgian or our international business partners, we speak other languages. Therefore, our employees normally speak several languages, most often German and French at native-speaker level. In addition, a good knowledge of written and spoken English and Dutch is common practice.
Interesting challenges for motivated employees
Kabelwerk EUPEN AG can only successfully perform and continue to grow with skilled and responsible employees. Therefore, we are constantly looking for highly motivated and dedicated employees for interesting and diversified activities and challenges with or without staff responsibility in the following business areas:
General and commercial administration
Production and production monitoring with or without staff responsibility in the segments mechanics, electrical engineering and chemistry
Sales, marketing and product management
Forwarding and logistics
Controlling, finance and accounting
Purchasing
Research and development
Product costing, design and production planning
Quality and environment management
No suitable job offer for you? We would be glad to receive your unsolicited application. We will treat your personal data confidentially in full compliance to the European Data Protection Directive. Please send your compelling application along with complete CV to [email protected].