Eupen Foam – Quality foam from Belgium
Eupen Foam, as independent business division of Kabelwerk Eupen AG, stands for innovative foam products. For more than 60 years, Eupen Foam has been developing and producing high-quality foams that make people's lives more pleasant. They ensure comfort and safety in mattresses, furniture and medical applications. In addition to technical foams for industry applications, we offer foam products for the packaging as well as for safe transport and storage of sensitive products.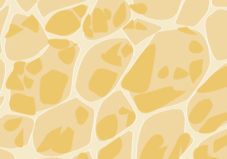 With several decades of experience, Eupen Foam is a reliable manufacturer of PU foams products. Committed to the environment, we have been producing foam products without the use of environmentally hazardous and ozone-depleting substances since 1989 using a patented process. A true milestone in terms of environmental protection.
The brands EUCABASE®, EUCASELECT®, EUCAVISCO®, EUCAFEEL® and EUCATEC® convince with sophisticated solutions made of high-quality foams.
Foam from Eupen worldwide
The customers of our premium foam products are located all over the world. At various locations in Belgium, Germany, France and the Netherlands, our quality foams are additionally processed to meet the special national or regional requirements of our customers and partners. A broad network of sales partners guarantees personal and committed customer care at a high level.
The brand "EUPEN" stands for quality, availability and trust. The ISO 9001 and the environmental certificate ISO 14001 stand for this claim.
Production, packaging and delivery directly to your customers
Alongside our high-quality foams, we also deal with the entire production and supply chain for your products, or just parts of it. Simply choose the services that best suit your needs, from the cutting and gluing of mattress cores through to covering them with tricots and outer covers and right through to packaging your products for you and delivering them directly to your customers. We can also carry out the entire process directly via your order system.