Sophisticated solutions for your applications
With their outstanding properties, foams from Eupen ensure comfort and safety in mattresses and furniture, medical devices, transport and industry. From a wide range of high-quality foams and qualities, we always offer for your customers the right design for their application.
EUCABASE®, EUCASELECT®, EUCAFEEL® and EUCAVISCO® impress with extraordinary breathability, creating unique sleeping conditions.
Provide your premium-product customers with a consistent sense of freshness and a special sleep comfort. The innovative chemical composition of the foams in our family of brands ensures the best possible moisture regulation, bringing your customers a comfortable, relaxed sleep. The extremely open cell structure, the high air permeability and optimum heat distribution of our foams create perfect sleeping conditions. And even more importantly: the first-class pressure relief and high elasticity of these foams noticeably improve sleep quality.
The reliable degree of hardness provided by EUCABASE®, EUCASELECT®, EUCAFEEL® and EUCAVISCO® foams always ensures perfect sitting comfort.
As a manufacturer of fine seating furniture your customers demand high-quality products offering long-term quality. Our family of brands is distinguished by its high elasticity and uniform pressure distribution. In tests our foams have demonstrated enhanced rebound elasticity compared with conventional foams. EUCABASE®, EUCASELECT®, EUCAFEEL® and EUCAVISCO® are extremely long-lasting even under extreme conditions. With our products you are buying foams that are resistant to ageing and reliable over the long term.
EUCASELECT®, EUCAFEEL® and EUCAVISCO® foams support healing processes and contribute to a quick recovery free from any symptoms.
Your customers from the medical sector know that a healthy sleep and great lying comfort are crucial for the recovery of the patients. The high air permeability and optimum heat distribution of the foams from our brand families perfectly support re-convalescence processes. The excellent pressure relief and the high elasticity intensify the healing effect of the sleep. Through a uniform pressure distribution and a sensitive body adaptation of the foam, the patients will have a very comfortable and stable lying position. This supports necessary therapeutic and diagnostic measures, especially when patients have to lie down for a long period.
Indispensable for mobility: foams of the brands EUCATEC®, EUCASELECT® and EUCABASE® offer safety and comfort.
Anyone on the move in a car wants as much driving comfort as possible. Your customers know this. No whistling or hissing, no jerking or jiggling should disturb your travel experience. Acoustic damping with our foams can be done in a number of places of the vehicle: in the doors, in the roof, in the engine compartment, in the frame or in the pillars. Safety first: all foams in these brand families comply with strict standards with regard to flame protection and emissions.
The excellent damping properties of EUCATEC® foams ensure low-noise and low-vibration for devices at home and at workplace.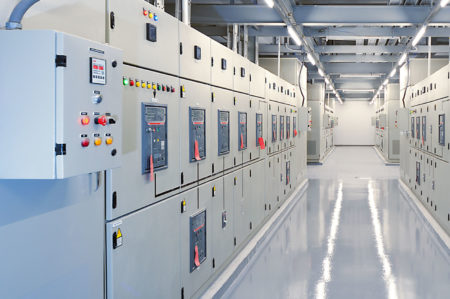 Our EUCATEC® technical foams will reduce noise and cushion shocks and vibrations in an optimal way. With their low emission values for odors and gases, they respect the certification requirements and thus the expectations of your customers. This is also valid regarding flame protection. By mean of various cutting processes, our foams can be efficiently further processed into smaller parts to exactly meet your industrial requirementsy.
With even surfaces and a fine and regular cell structure, EUCABASE® foams become the perfect packaging material.
Luxury watches from Switzerland, wine bottles and glasses or even sensitive electronic devices: crates and boxes do not always receive careful handling during transport. In order to avoid damages, it is important to choose the right material for packaging. This is particularly important for goods that are sensitive to impact and scratches. EUCABASE® foams reliably absorb shocks and vibrations. Thanks to their good durability, they protect sensitive goods not only during transport but also during storage.